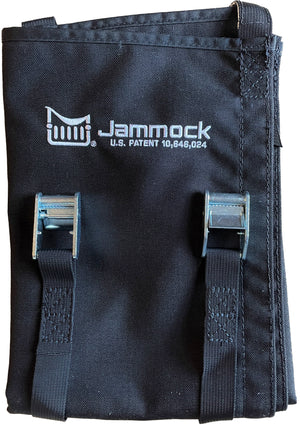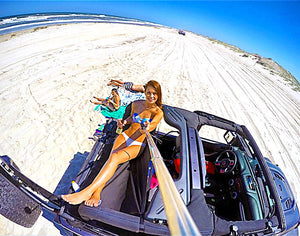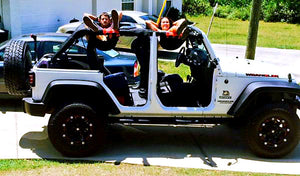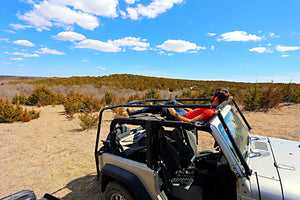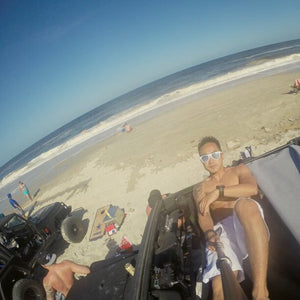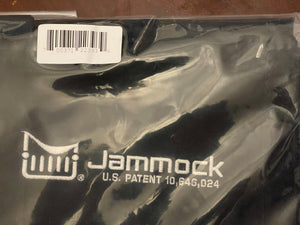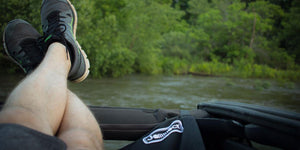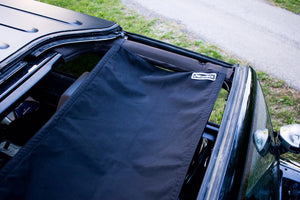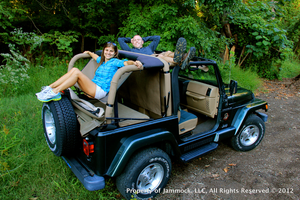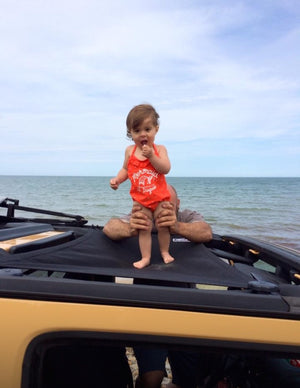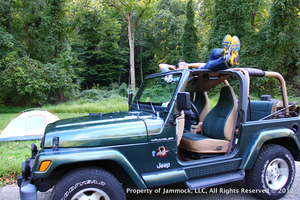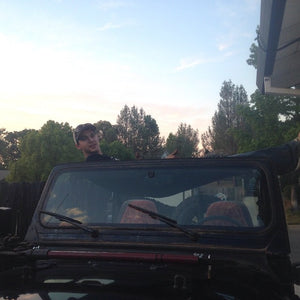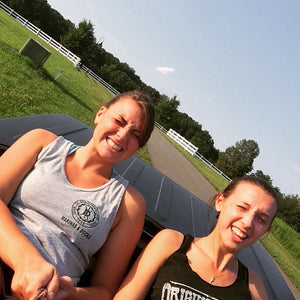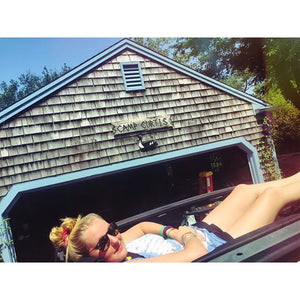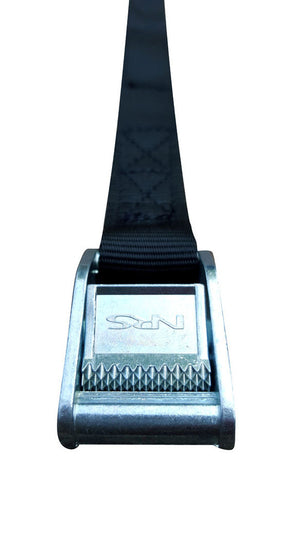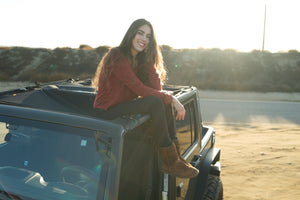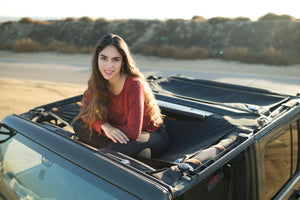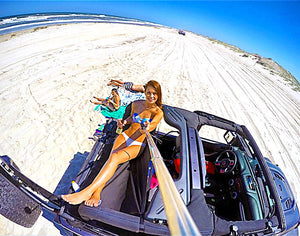 Jammock for Wrangler and Bronco
THIS JAMMOCK ALSO FITS THE NEW FORD BRONCO!
You won't find any Jeep accessory as rugged and useful as your Jammock. 
The Jammock is patented in the United States.  (Patent: 10,646,024)
Of all the accessories for your Jeep, few are this versatile; it's 6 products in one! 
Hammock over the front or rear seat
Overhead storage
Pet barrier and wind jammer (between the front and rear seats)
Lounge chair on the back roll bars
Sling seat off the vehicle
Relax on the trail, at the game, or on the beach with an ultra high-quality, American-made Jammock.  The Jammock fits almost* all Jeep Wranglers from 1987 to the present.  
*Unfortunately, the Jammock does not fit Wranglers with the Sky One Touch Power Top.*
Hammock: Black, water resistant Cordura™ Nylon.
Straps: Nylon webbing rated at 1,800 lbs.
Buckles: Zinc--the industry standard for corrosion resistance and strength (2,000 lbs).
We recommend you have pads on the roll bars for using your Jammock, but this is not required.